INVENI Business & Technology Ltd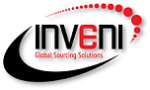 Business Name: INVENI Business & Technology Ltd
Long Business Description:
INVENI is the premier China direct sourcing company in the Caribbean. We provide a full-service solution to businesses interested in importing products and raw materials from China.
We are a fully-owned locally registered firm with external operations in mainland China. We source factory direct and this involves finding and evaluating suppliers, ensuring legitimacy, export capability, production capacity and more prior to working with the preferred supplier.
This is made possible through our strong robust network of Associates in China. Our team has in-depth understanding of our Caribbean culture, is multi-lingual and highly skilled in international trade.
Our growing network of Chinese suppliers and Associates allow the firm to operate in all cities and provinces across China, as well as within several industries.
Send Message to listing owner
Listing Title: INVENI Business & Technology Ltd